PROJECT DATA


Owner:
O. Piantieri
Type:
Cooperative Apartment
Scope:
Renovation, creation of new loft
Features:
Creative use of space, redesign of kitchen
Cost:
Unavailable

Design Drawings
The client wanted a new look for the entry and kitchen, as well as more storage for this Manhattan apartment. A design was developed that took advantage of the original 11-foot high ceiling, creating open space above the kitchen for storage or guest sleeping. A spiral stair created a sculptural element in the space as well as access to the loft. New cabinets imported from Italy, new lighting fixtures and stark stainless and white finishes created the desired neo-industrial ambiance.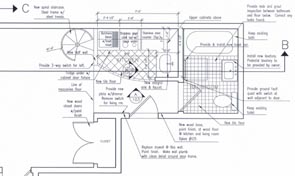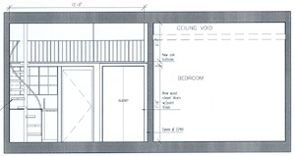 Construction Drawings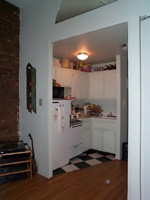 Before Renovation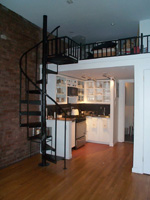 After Renovation